The Wilson Dental Library uses the National Library of Medicine (NLM) Classification System. Call Numbers are assigned to all materials and are used to locate items on the shelves.
Call Numbers tell you where to find the book. It is made up of letters, whole numbers, decimals and even volume or copy numbers. This means that every book has a specific location and no two books have the same call number.
Steps for understanding NLM Call Numbers:
EXAMPLE: WU 18.2 W842d 2017
Step 1: Break the Call Number down into separate lines as follows
line 1 - WU
line 2 - 18.2
line 3 - W842d
line 4 - 2017
Step 2: Look at Line 1. Books are arranged in alphabetical order.
Step 3: Look at Line 2. After arranging the books in alphabetical order, books are arranged in number order.
Step 4: Look at Line 3. Pay attention to the letter and number. Letters are arranged in alphabetical order; however, the numbers should be read as decimal numbers.
For example: W842d should be viewed as W .842d - this is why W842d and W8429d would come before W9.
Step 5: Look at Line 4. This tells you the publication date. Arrange in chronological order.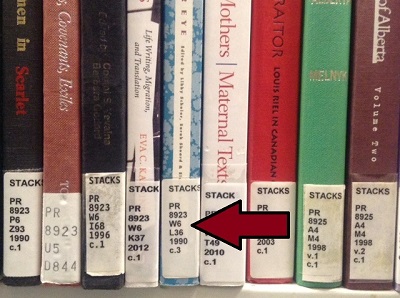 Please take this call number quiz.